CELEBRATE OUR ONE YEAR ANNIVERSARY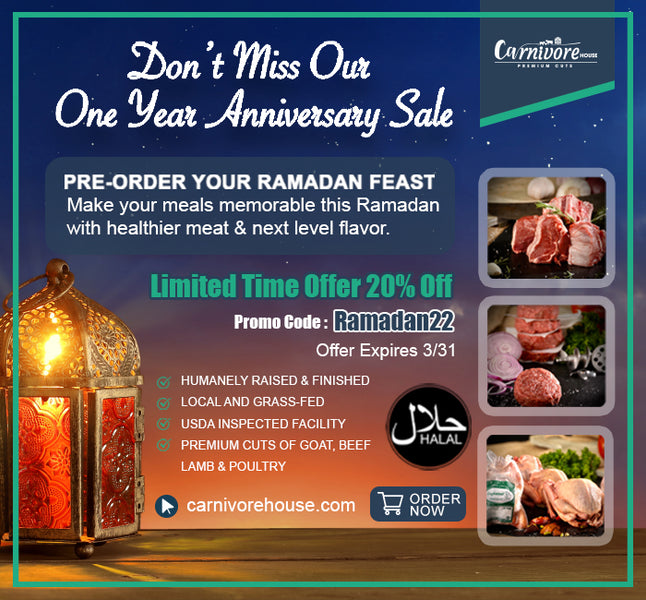 Pre-Order Your Ramadan Feast and Save 20% Off Offer Expires 3/31
Whether it's a slow-braised beef brisket, steaks or juicy goat meat grilled to perfection, we know that using superior ingredients is the secret to a mouthwatering meal.
We offer clean, healthy, grass-fed meat and poultry for the freshest, most delicious meat possible. Every animal is hand-picked at harvest time and humanely finished, with Zabihah Halal certification and USDA on-site to approve processing
in the Pacific Northwest.
USE Promo Code: Ramadan22
20% Off with minimum order $100.
It All Started with Our Famous Mummified Jerky
As our fans describe it..
The one-of-kind, tender, flavorful jerky that made us famous. Ten flavors of best meat cuts of Beef and Lamb.
✓ Halal Certified
✓ Premium Meat
✓ Tender
✓ Flavorful
✓ High in Protein
✓ GMO Free
✓ Made in USA